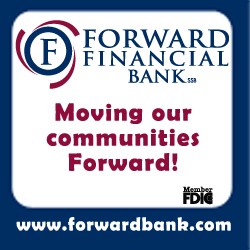 This story is sponsored by Forward Financial Bank
MarshfieldAreaSports.com
MARSHFIELD – The Marshfield baseball team lost three straight games over the weekend at the Marshfield Invitational.
The Tigers lost to Appleton West 3-2 on Friday, then dropped a pair of Saturday, losing a close pitchers' duel to Holmen 2-0 and falling to Janesville Parker 9-6.
Alex Steines took the hard-luck loss against Appleton West, pitching a complete game. Austin Littmann, Nick Treankler, Seth Karl and Steines each had two hits for the Tigers.
Tanner Dennis-Brown suffered the loss in a complete-game effort on Saturday against Holmen.
In the loss to Parker, Luke Wirtz, Calob Alexander and Karl each had a pair of hits for Marshfield.
The Tigers learned their postseason seeding Monday, coach Mark Zee said. Marshfield (13-11) earned a No. 3 seed and will play the winner of Eau Claire North (9-9) and Menomonie (7-13) in a WIAA Division 1 regional final on Thursday, May 31, at Jack Hackman Field. The complete brackets will be officially announced later in the week.
Marshfield (8-2 Wisconsin Valley Conference) will play for the conference championship on Tuesday when it hosts Stevens Point (16-6, 9-2 WVC) at 4:30 p.m. at Jack Hackman Field. With a win, the Tigers assure themselves of at least a share of the Valley title, which would be the first in school history. Stevens Point would clinch its nine conference title in the past 13 seasons with a victory.