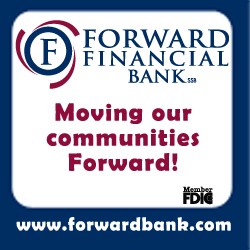 This story is sponsored by Forward Financial Bank
MarshfieldAreaSports.com
STEVENS POINT – Shaylee Kluck pitched five innings of one-hit ball and was 3-for-3 at the plate to lead the Stevens Point Area Senior High softball team to a 10-0 win over Marshfield in a Wisconsin Valley Conference game Thursday at Zenoff Park.
Caitlin Kozik had Marshfield's only hit and also pitched all five innings for the Tigers, allowing 10 runs, five of which were earned. She did not walk a batter.
"Overall, I thought Caitlin did a good job pitching to keep them off the bases, until the fifth inning," Marshfield coach Mike Voss said. "A couple of mistakes led to their runs."
The game was scoreless until SPASH scored three times in the third and once in fourth – only one of those runs was earned.
The Panthers (11-0, 4-0 Wisconsin Valley Conference) ended the game due to the 10-run rule with six runs in the bottom of the fifth.
Heather Woyak added a two-run home run and a single, and Nicki Hauser had a pair of hits for SPASH.
Marshfield (0-4, 0-1 WVC) returns to action Friday with a nonconference game at Black River Falls.