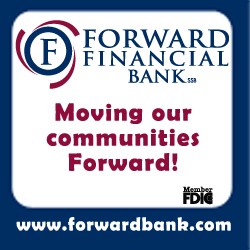 This story is sponsored by Forward Financial Bank
MarshfieldAreaSports.com
STRATFORD – Chris Newberry poured in 50 points to lift USBancorp to a 102-82 win over Kafka Granite on Sunday, Oct. 28, during Stratford STAR Men's Basketball League action.
Josh Franklin added 24 points for USBancorp. Brian Huesi had 32 points and Aaron Schalow scored 21 for Kakfa.
In other games Sunday:
*Kizzy & Sue's Bar & Grill defeated Marawood Construction 71-64 behind 21 points from Dan Linzmeier.
*Chris Hannula had 38 points and Brian Bartnik added 22 for Smazel's Hunter's Choice in a 93-86 win over Southway Pub. Kacey Meyers had 27 points and Mike Riemer had 25 for Southway Pub.
*A&B Process knocked off After Hours 86-68. Andy Bliven scored 27 points and Kyle Davis had 23 for A&B in the victory.
*Victory Apparel beat The Shack 64-52 behind 27 points from Josh Hennes.
*Keith Brueswitz scored 31 points to help Resource Recovery beat Country Wireless 84-64. Eric Custer scored 28 points and Jake Kolb had 20 for Country Wireless.
*Lindsey Bar & Grill whipped Down Under Bar & Grill 71-49. No individual scorers were provided.