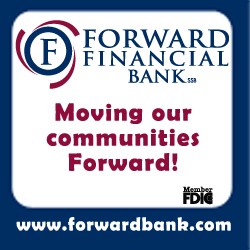 This story is sponsored by Forward Financial Bank
MarshfieldAreaSports.com
STRATFORD – The defending WIAA Division 3 state champion Stratford wrestling team opened its 2017-18 season by going a perfect 5-0 at its home Schoenherr Duals on Saturday.
Stratford defeated Phillips, Chippewa Falls, Wautoma/Wild Rose, Chequamegon, and the D.C. Everest Reserves at the meet. Individual dual match scores were not provided.
The Tigers lost only four matches in the entire tournament as 10 of their wrestlers went undefeated.
Karter Stuttgen (106 pounds), Manny Drexler (113), A.J. Schoenfuss (126), Max Schwabe (132), Derek Marten (138), Jeremy Schoenherr (145), Jake Drexler (152), Devin Dennee (160), Trevor Dennee (170) and Dylan Schoenherr (220) each went 5-0 for Stratford.
Parker West (120), Kaelen Schmitt (182), Aiden Hoffman (195), and Logan Peterson (285) all were 4-1 for the Tigers.
Stratford hosts a nonconference dual meet against Nekoosa on Thursday.